I've had a camera in hand for 18 years now! Needless to say, I'm in love with photography and have been shooting professionally for more than 8 years now. Raised in the Windy City, my passion for photography and travel has taken me all over the United States.
I'm a visionary who loves creating awesome images. I have a keen eye for detail, photojournalism and artistry, therefore your photos will be vibrant and candid. My work is a testament to the years of experience in capturing priceless moments that will last a lifetime.
I'm extremely passionate about showing people their beauty through my camera. I especially love weddings because I get to assist in creating precious memories. I'm dedicated to making sure you can look back at these photos and remember your day all over again. No moment missed...
I'd love to meet you!
"It's an experience, not an appointment."
-Rocio Pagoada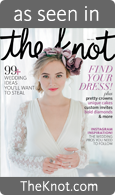 PLEASE CLICK the link above to view my work on THE KNOT